Let us help your business stand out.
For over 25 years, we've helped businesses in San Jose give their locales a fresh new looks.
Get started
Some of the amazing people we've worked with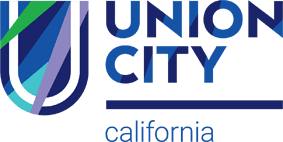 Our Mission.
---
The sole mission of our company is to provide unparalleled customer service in every part of a project. N.J. Kann Painting Inc. utilizes the latest techniques in all areas of their performance. We employ only top notch seasoned professionals, who are fully versed in the difficulties in completing any successful painting project. Our teams are fully trained in all aspects of safety and client services.
"We understand that adding value is just that – giving more than what was expected." Nancy J. Kann - President
What we do
---
A few of the places we've worked at:
At our core, we try to give quality painting services to any size business.
Customer Testimonials
---
"I am so grateful that the Homeowners Association chose N. J. Kann Painting to paint our townhomes. As Director of the townhome association and head of the paint committee, I am also very grateful that i was wise enough to listen to her invaulable guidance and expertise.

I honestly had no idea how challenging the paint project would be in terms of meeting all the homeowner's expectations. However, as a result of N J Kann's patience and professionalism, our townhomes look wonderful."

Linda D. Creighton, Paint Committee Chairwoman & Homeowner
---
"I have known and worked with Nancy Kann and the N. J. Kann painting team for many years now; they are a permanent fixture on our bid list. This past year, N. J. Kann was awarded a number of our projects, based upon their consistently competitive bidding practices, combined with their excellent reputation.

Nancy and her crews are not only good, efficient workers, but they are helpful, cooperative, consistent, and clean. They do high quality that always meets or exceeds our specifications. When an issue arises (as they do on any project), Nancy always maintains her professional, responsive attitude, and keeps client satisfaction and ongoing reputation as her number one priority. many times, Nancy does an independent inspection of the work prior to my team's inspection- whether they be mid-project, or final inspection to develop a "punch list" for final completion status.

In addition, Nancy is very, very good with a "value added" skill of providing color consulting, when the client needs and desires it. She has a great eye,and is very helpful in steering clients into whatever look or "updaye" that they might be looking for. She takes great pride in her work.

Without a doubt, Nancy and her team are among the best in the industry. I cannot recommend them highly enough."

Chris Sigler, President/CEO, C. L. Sigler & Associates Inc.